➥Provides a robust testing solution with our multiple platforms to confirm reliable products.
➥Offer a variety of testing services to supply the fullest test and flexible test coverage possible. so as to ensure the best quality, we test 100% of the boards on tasks that are tested.
➥Believe in leveraging automated testing processes. this enables us to reduce the time taken for repetitive tasks, achieve better leads to a shorter time-frame and increase test coverage.
➥QE team is comprised of skilled quality engineers who have extensive knowledge of open source automation tools and frameworks.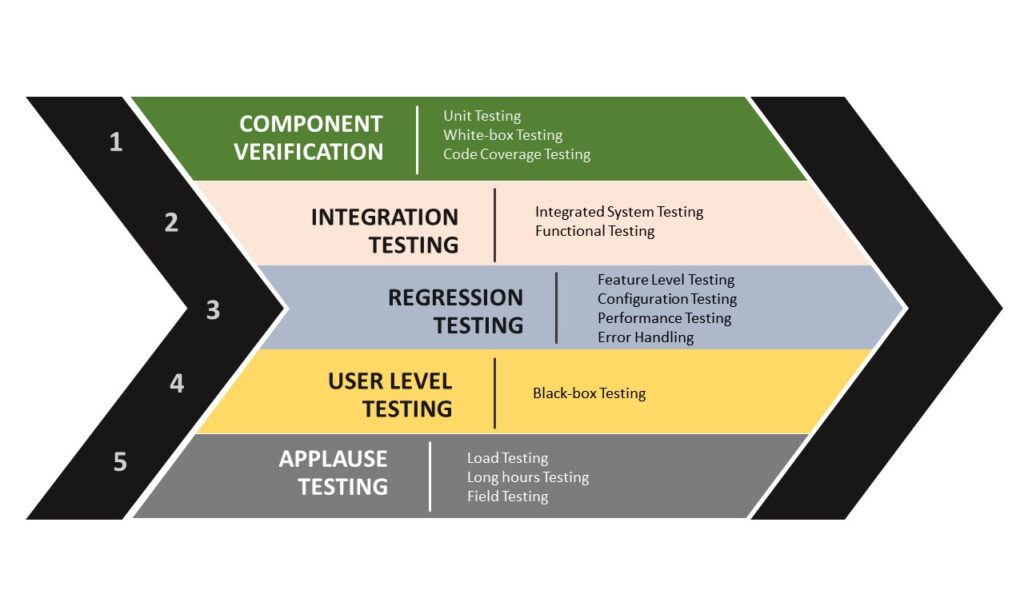 ➥Built and deployed an integrated data-driven test automation approach to research every aspect of customer business need, environment, current investment in tools and technologies, release requirements, etc.
➥AkhilaLabs engineers with over 15 years of experience in delivering product engineering services to several Fortune 500 clients, helps companies with an efficient Quality Management System (QMS) and an optimal fulfilment of all relevant statutory and regulatory requirements.
➥Quality problem assessment, business process assessment and optimization services
Expertise:
➥IoT Testing Service
➥Product Testing Service
➥Cognitive QA Service
➥Device to Cloud QA Automation Service
➥Quality Process Consulting
➥Sensor to Cloud IoT test automation
➥Component Verification
➥Integration Testing
➥Regression Testing
➥User Level Testing
➥Applause Testing